Picture Print using S3D on left and UP! on the right.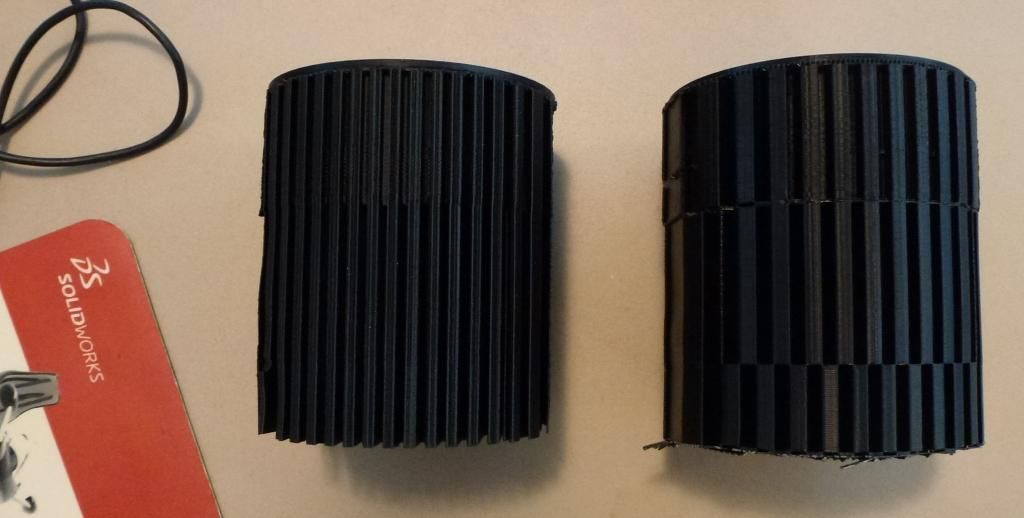 Just a comment on the support generation, is it possible to set the support structure to change every 50 layers for example to strengthen the support structure on tall parts. You can see the part on the left has a wobble in the support structure, this actually hits the part and leaves marks.
On UP! printers (Afinia) this happens automatically via and change in "phase" but it could be done with a solid layer every now and then.
Can this be done on S3D at the moment?
Thanks
Andy