Hello together,
iam new here , my name is Nicholas. I have some trouble with my STL files to print.
I draw my things with Fusion 360. After export to STL i open it into S3D and select my printer.
When S3d Slice the object i have failures like marked in the picture.
Can somebode help me what i have to do to solve this problem ?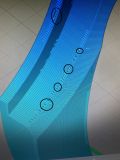 Thanks
Nicholas